Maybe the most important part of organizing a race is promotion. You have an amazing event but it needs to get out in the world. Promoting a race doesn't have to mean making extra expenses.
A good place to start are free promotions. Listing your event on free race directories is great for an initial campaign to get your event out in the open for people to find and register.
We have  already done the work for you by finding the best free-to-submit race directories in the US. Just continue reading and follow our advice.
Are you ready to give your race a head start?
Running In The USA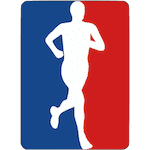 This is the biggest directory with the most monthly visitors.  Adding your race without cost puts your race on the map to immediately be discoverable by thousands of racers. Probably the best directory for promoting your race with the most runners and races compared to other directories in this list.
Road Runners Club of America (RRCA)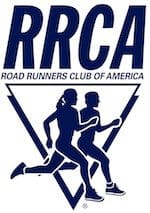 The RRCA is the oldest and largest distance running organization in the US. It does a good job promoting the sport of running and has a vast wealth of resources which can help give your event a lift. This is a decent sized free-to-list race directory a lot of runners use because of it has a great search functionality.
Add your race on the RRCA Race Calendar (Free For Members Only)
Let's Do This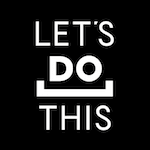 This directory is the home of thousands of races and it is getting bigger every day. It is visited by thousands of people every month and it has a lot of character coming from the fantastic design and the fast growing audience. It is almost magical how the technology behind it can find the perfect race for any racer. Add your race for free on this directory and you will be able to edit your event at any time. so you can just update the dates and reuse the submission for next year. 
Add your race on LetsDoThis.com (Free)
US Race Calendar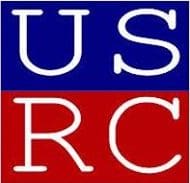 The US Race Calendar is a very useful directory for both race organizers and racers. It offers a lot of options for searching. Although the design is not breathtaking it contains all the essential information for a race that a racer would need and it helps race organizers to promote their race and being SEO friendly actually helps to boost your search engine visibility.
Add your race on USRaceCalendar.com (requires free registration)
RacePlace
RacePlace offers one of the best online race directory's website. Over 1,000 races have been searched at a daily bases. It's the place where thousands of athletes go to find the latest endurance races. This website has lots of events and keeps athletes coming back for more every year.
Add your race on RacePlace.com (requires free registration)
RaceRaves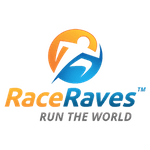 The RaceRaves is more than a directory. It is driven by it's review system and allows racers to state their opinion and help others in choosing the right race for them.  This is the place to list your event if you want a calendar to list your race on as well as to know your participants' opinion about your event. Follow the link below and provide some basic info about your event to add your race. 
Add your race on RaceRaves (Free)
RunGuides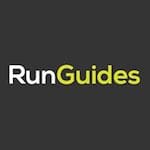 RunGuides provides an online directory of running events, clubs and races in the US and Canada. Their interface is calendar like and it's very easy to use and simple to navigate. It won't hurt your race to be submitted to this directory. With that design and interface as time passes the directory will get bigger, better and will attract more racers. To submit your race, contact the admin from the contact form on the website or click the link below. 
Add your race on RunGuides (Free)
Race-Find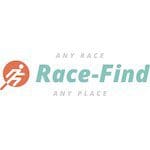 This directory has a fantastic looking site with an inventory of couple of hundreds of races and it keeps growing every month. Racers can use their interface to search for events by state and distance from their location. No registration is required and you can list your own race for free. 
Add your race on Race-Find.com (Free)
GetSetUSA
GetSetUSA.com is a directory that allows you to place a simple listing for your race for free. However, they only allow basic information for your race for the free option, For detailed submissions they have a couple of premium options available, including email blast packages for selected locations. This directory can be a useful tool for promotion of already established events that have a lot to offer. 
Add your race on GetSetUSA.com (Free option, $5 or $10 listing recommended)
Jog.Run.Race.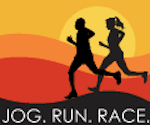 Jog.Run.Race is a decent sized searchable race directory. Here you can submit your event for free after which there will be  no need to register. If your race is an annual event you don't have to resubmit your race again next year. You can just update the date and reuse the same submission for the years to come.
Kukimbe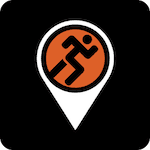 Kukimbe is a modern online race directory that can be accessed through their website and their app available for Android and iOS phones. This is a smart move by this directory because most people in the world wear one of these smart devices in their pockets. Following the trends means this directory will grow very fast so get on the train early.
Need More Participants?
Want to grow your event?We work with races all around the world to increase participant counts, sponsor revenue, and vendors. Learn more about how we can help you reach your event goals.
Marathon & Half-Marathon Race Directories
Directories specifically for marathons and half marathons.
MarathonGuide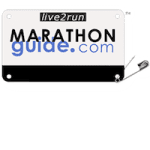 MarathonGuide is a popular marathon directory where besides a directory you can find other products and services connected to marathons. It is free to register and registering is a simple process. To register, simply click the link below.
Add your race on MarathonGuide.com (requires free registration)
FindMyMarathon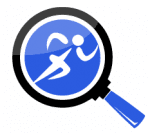 FindMyMarathon is another great marathon directory. It provides users with not just basic race information but also provides detailed race information on past results and participation, inclusive of a number of tools to allow athletes to review and compare events.
Marathon Maniacs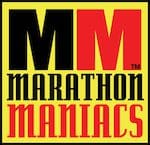 Marathon Maniacs is a club for athletes who are crazy about running and allows you to reach out to them. Bring marathon maniacs and half-fanatics to your event, by getting listed on the Marathon Maniacs calendar.
Add your race on MarathonManiacs.com (requires free registration)
Half Fanatics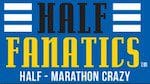 Half fanatics is the sister site to Marathon Maniacs. This is a club for those who are truely crazy about running half marathons. Gain more expsore for your event with placement in front of the group for the craziest runners on the planet.
Add your race on HalfFanatics.com (requires free registration)
HalfMarathons.net

HalfMarathons is one of the most popular directories of domestic and international half-marathon races. It is very fast growing so having your race on this directory will probably bring you some internationals as well as domestic athletes.  The design is good making it easy to use. Use the link below to register your event.
Add your race on HalfMarathons.net
Half Marathon Calendar USA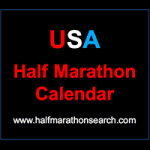 Half Marathon Calendar USA claims to be the largest calendar of its kind. Events in this directory are organized according to month and date to make it convenient for the athletes to find the right event for themselves. To add your race to their calendar use the link below.
Add your race on Half Marathon Calendar USA
Looking For More Sponsor Revenue?
Ultramarathon Race Calendars
Ultrarunning Magazine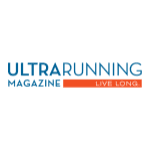 You must be wondering where you can list your ultrarunning race. Ultrarunning Magazine is the ultimate directory for these types of races. The process is basic and easy. You will get access to a targeted audience for this specific niche. Dropping a link to your website is valuable for getting unique visitors and it has some SEO benefit as a backlink. 
Add your race on Ultrarunning Magazine
Mud, Obstacle, Trail & Adventure Race Calendars
ATRA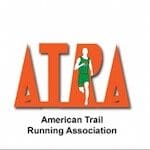 The American Trail Running Association (ATRA) was formed in mid 1996 as not for profit corporation to serve the mountain, ultra & trail (MUT) community.  You can add your race on ATRA via the link below.
Mud Run Guide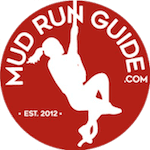 Submit your event to MudRunGuide.com and your race will take part in the biggest OCR/ Mud Race directory within the US.  Included in the package your race will appear on other sites like Mud & Adventure. This directory has also built a very active social media audience. If you want to list your race here, use the link below.
Add your race on MudRunGuide.com
Eventful Event Calendar
Eventful is not just a race directory. It is a general event directory where events can be listed in multiple categories. You can list your race under the Outdoors category but don't expect a lot of interest for very specific niches and special kind of races.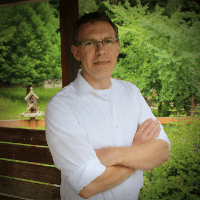 About The Author
Jeff Kelly started AssetLab Marketing to help businesses sell more by increasing the number of leads, calls, and sales coming from their website, social media, and online advertising.