Improving the social media presence of your business can drastically improve brand awareness, brand loyalty, and translate in to sales and referrals. The new year is the perfect time to self assess and choose the next step for your business on social media. Here are three new year resolutions to consider. Pick the one that fits where you are today.
Just Starting With Social Media?
If you can spend 5 minutes on social media per week then this resolution is for you:
Resolution: Post to Facebook once per week
Making the change from occasionally posting on social media to posting on a schedule is a game changer when starting out. Some of the benefits are:
It forces a basic level planning posts ahead of time
If gets you on social media at least once per week to see messages or comments and interact with them
It allows you to see what people liked (higher reach posts) and what they didn't (lower reach posts) so you can adjust future posts
If makes you comfortable with using social media
It will result in creativity on how you feature your business
How To Get Going

 Pick a weekly day and time when you are going to publish the post
Pick a weekly day and time you're going to create the post and review past posts (you can do this any time in the week and and "schedule" the publishing time of the post)
Start
Already Have A Social Following?
If the business already has 500 followers and posts are going out on a regular basis then this resolution is for you:
Resolution: Create a social media strategy and posting plan and execute it
Graduating from "just posting" to "posting with purpose" is a huge step forward for social media engagement and brand development. This is as simple as writing down a simple plan or as complex as doing audience analysis, press calendars, and a full social content production pipeline. Key parts of any strategy:
Describe the audience in a specific, detailed way so that you know who to make content for
Describe the content the audience wants to see (which you can get feedback on based on the performance of other social media posts)
Describe the messages of posts to be included. Typically this is something like: Sales, fun stories about the business/product/service, personal stories as an owner or staff team,
Describe the media types and how often they will be used, for example: Multi-image post, live video, uploaded video, gallery, Story.
The process for monitoring social media, enaging with followers, and watching feedback
Next, create a posting plan which specifies the message and type and schedule on a monthly or weekly basis. Advanced versions include an 18 month calendar showing the important dates and messages for each month.
Ready For Next Level Social?
Now that there is a strategy, purposeful posting, and posting plan it is time to level up by:
Resolution: Leverage video and social Influencers
The most successful businesses online have a mature strategy, a mature posting plan, and use higher value content to promote their business. To move to this level takes more planning and execution with longer lead time. It will also take more money spent on production. The benefits are a more engaged following that sees your brand more often.
Some ideas for better leveraging video are:
Expose your followers to the business team with selfie videos or videos with team members featured in them. This builds personal relationships between followers and your team without individual interaction
Show the power of the products and services the business sells in video (which can be really short or several minutes long)
Get the core message out in every video in the first 7 seconds. The average video view is 7 seconds on social media so the core message needs to be delivered in that time
Leverage live video. Live video results in push notifications to followers rather than just display in a social feed and is a great way to get more distribution (aka "reach") on messages
Work with a videographer to create a story about the business, a customer, production, or some other human interest aspect of the business. Post a social-targeted version of the video to social media
Setup captions with every video that is posted so followers seeing the video without audio understand the content. Don't put the captions in the video, setup the captions on the social media platform. This way the platform can decide what size and display is best suited to how the follower is watching the video
Some ideas for starting to leverage Influencers are:
Find people with the same followers you are trying to reach and send them a message asking how you might collaborate together
Think about suppliers, customers, vendors, and staff that have social media followings. Sometimes these folks have the right followers and you already have a relationship with them
Working with an Influencer to create "secret shop" a location or product or service or do a "reaction video" or "unboxing video" are a great place to start
Realize that when you start working with Influencers you are learning what works and what doesn't and figuring out where the business value is. The time and treasure spent on Influencer marketing should be considered an experiment so that you can gain experience on what works for your business.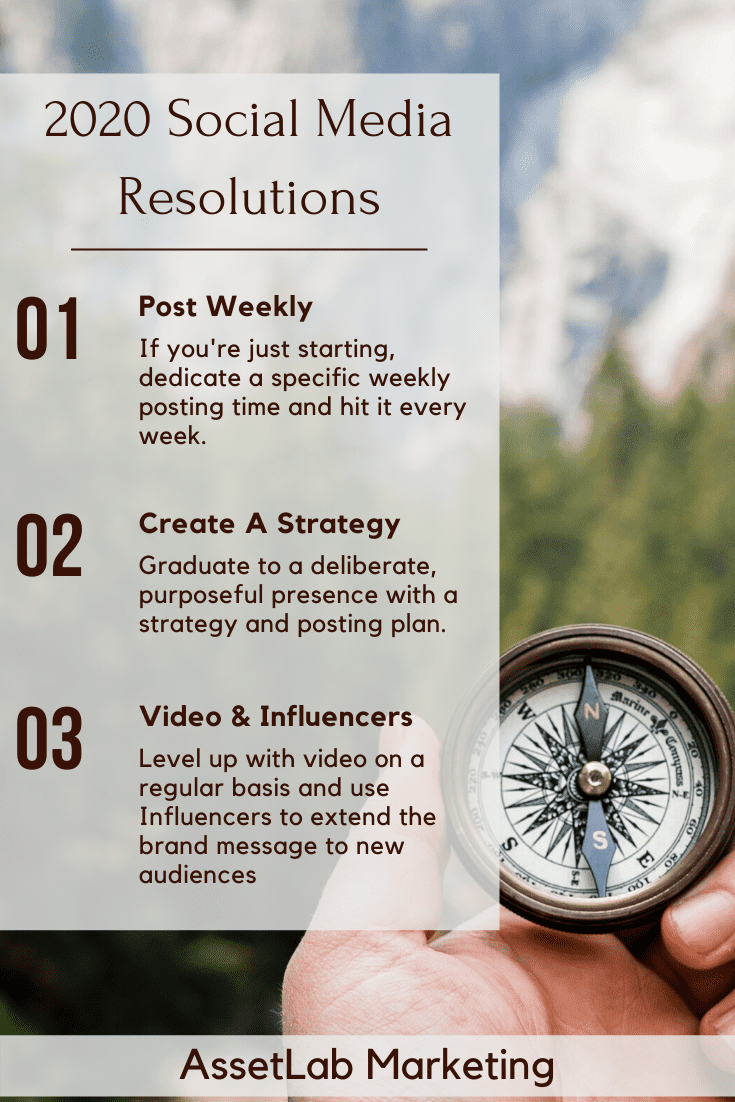 About The Author
Jeff Kelly started AssetLab Marketing to help businesses sell more by increasing the number of leads, calls, and sales coming from their website, social media, and online advertising.
Grow The Value Of Your Social Media Following
We manage social media content production, engagement, and advertising for businesses that want to generate more sales, loyalty, and goodwill through great social media relationships.