As the event and conferences industry experiences a crash due to coronavirus, businesses that plan, support, and market events also crash. As a Balloon Designer or Balloon Twister you are facing an extremely difficult time. The public event market is gone. The corporate event market is gone. Conferences in the next few months are cancelled. And, private parties are restricted or postponed.
This article provides specific marketing guidance intended to keep your business afloat while events are restricted, corporate offices are closed, and we are still able to freely move around.
What Can You Sell
When corporate and public events are limited or cancelled you have to look to in-home events for revenue.
Birthday Parties
Retirement Parties
Graduation Parties
Celebrations of Life
In-Home Weddings
These smaller private events or simply deliveries (if/when gatherings are restricted) can still use your services, though the size of what you make will be much smaller and revenue will also be significantly lower.
You will also find that the people hosting these events are not your typically small clients, they would typically order something larger.
Plan on promoting smaller designs focused on these events.
How To Position Your Services
You, as a balloon designer, have a unique ability to create smiles and cheer in the home when people are canceling their celebrations and events. This is a great marketing position to be in. You need to find the people looking for some cheer.
How To Market To Private Event Clients
The marketing shift you need to make is significant:
Show off your smaller designs on Facebook, Facebook Groups, and Instagram like Balloon Designers near Tacoma/Seattle
Imagine and create relevant small designs and share them on social media along with the "We're Delivering" message like this from Animated Art
Create assembly videos of these smaller designs and post them on YouTube, like this one from Inspired Balloons near Reno
Call your past private clients that ordered smaller designs for smaller events and let them know you are open if they want to bring some cheer in to their home. If you track the kids birthday dates of your clients that is a great place to start
If you are a Chamber member, contact them and ask to be added to any lists of businesses that are open
Send an email to your customers list letting them know you are open and delivering decor for birthdays, small parties, and in-home weddings. Your customers need to know you are open. We recommend MailChimp for email marketing.
How To Use The Time You're Not Spending On Balloons
Likely after all of this you still have some time on your hands. If you need to take a short break to recharge from the past month of events you've supported, do it. Then get to work, this is not a time to relax, this is a time to hustle and grid.
Here are some ideas for improving your marketing while you have time available:
Create assembly videos
Improve your website
Build demo decor items and photograph / video them
Relationship build: call some of your best customers just to check in on how they are doing personally
Create business directory listings
Start your YouTube channel
Create an online course on Udemy
Plan for Google advertising when events are permitted again
Your business will undoubtedly take a significant hit in demand and revenue during this time. The key is to do everything you can to keep the business moving. Every business in our towns and cities that can stay open and keep people on the payroll is a business that will help accelerate recovery. 
If you would like to talk about your specific situation and get guidance you can use right now, click the Request A Consultation button below.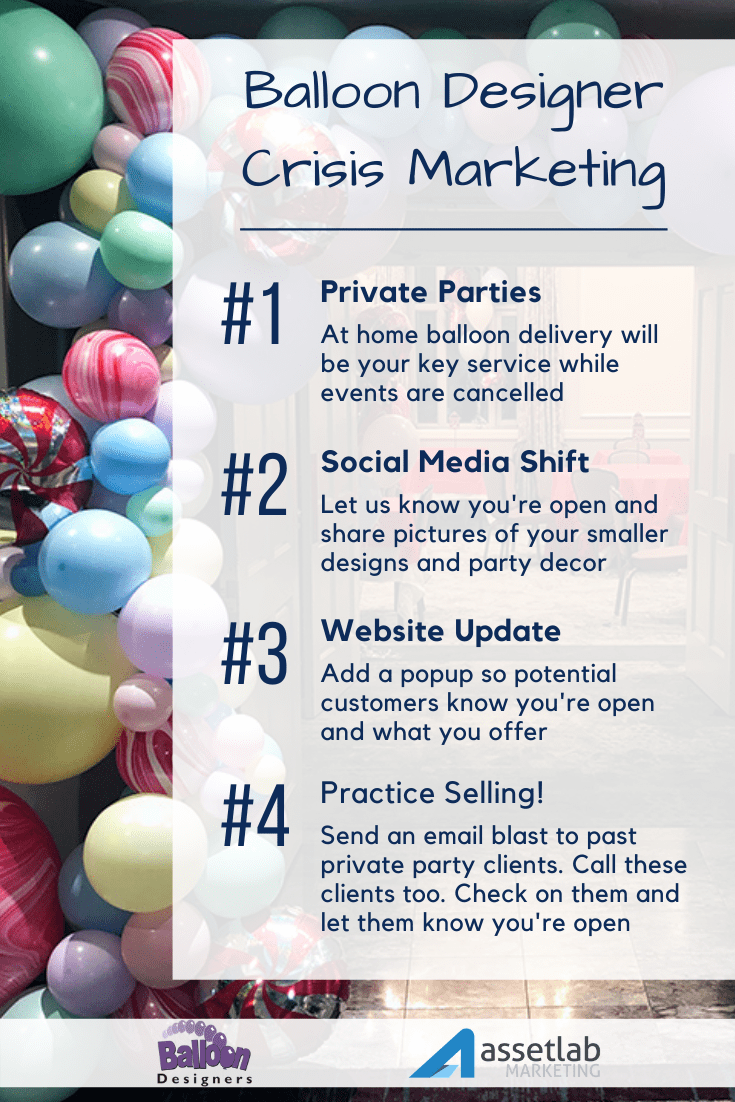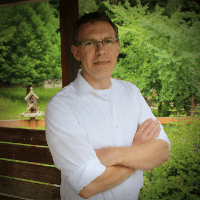 About The Author
Jeff Kelly started AssetLab Marketing to help businesses sell more by increasing the number of leads, calls, and sales coming from their website, social media, and online advertising.