One key aspect of every car show is including vendors at the show. Vendors give spectators and exhibitors food, shopping, and entertainment options at the show location that otherwise would not be available. A good number of and wide variety of vendors at a car show helps make the show about more than just the cars. Vendors are also a source of revenue for a car show.
By attracting vehicle exhibitors and spectators you are creating a place where vendors that want to sell to these people want to be.
Keep in mind that you should actively seek vendors to come to your car show. They do not spend time looking for new events to add to their schedule. By calling the vendors you want at the show you build awareness for the show, generate revenue for the show, and greatly improve the show-day experience.
Car Show Food Vendors
Ice Cream & Snowcones
Coffee
Breakfast Options
Beer Garden
Breweries & Wineries
A Local Farmers Mini-Market
Car Related Services
Other Car Shows & Auto Shows
Tire Centers
Auto Glass Repair
Custom Auto Shops
Custom Car Painters
Pinstripers
Custom Upholstery Shops
Automotive Photographers
Classic Car Insurance Agents
Detailers
Car Clubs
Car Washes
Car Dealerships
Other Car Show Vendors
Hardware Stores
Grocery Stores
Chiropractors
Tour Companies
Print-on-demand T-Shirts
Workwear Companies
Hat/Sunscreen/Tylenol/Umbrella/Folding Chair Vendor
Entertainment
Balloon Twisters
Portable Ziplines
Caracaturists
Spray Paint Artists
Chalk Artists
Cosplayers
Kids Bouncy Houses
Face Painters
Carnival Games
Dunk Tank (you may need special permits & insurance approval)
Kids Toys Vendor
Community
Museums
Chamber of Commerce
Local Youth Sports Teams (ask them to provide a kids activity)
Churches
Youth Organizations (ask them to provide a kids activity)
Artists
The Mayor or City Council
Politial Candidates
Press
Local Newspapers
Local Radio Stations (one can DJ for you)
Drone Videographers
Car Show Website & Marketing Packages
Get your show website, online registration, flyer design, and show promotion underway with one of our car show website packages.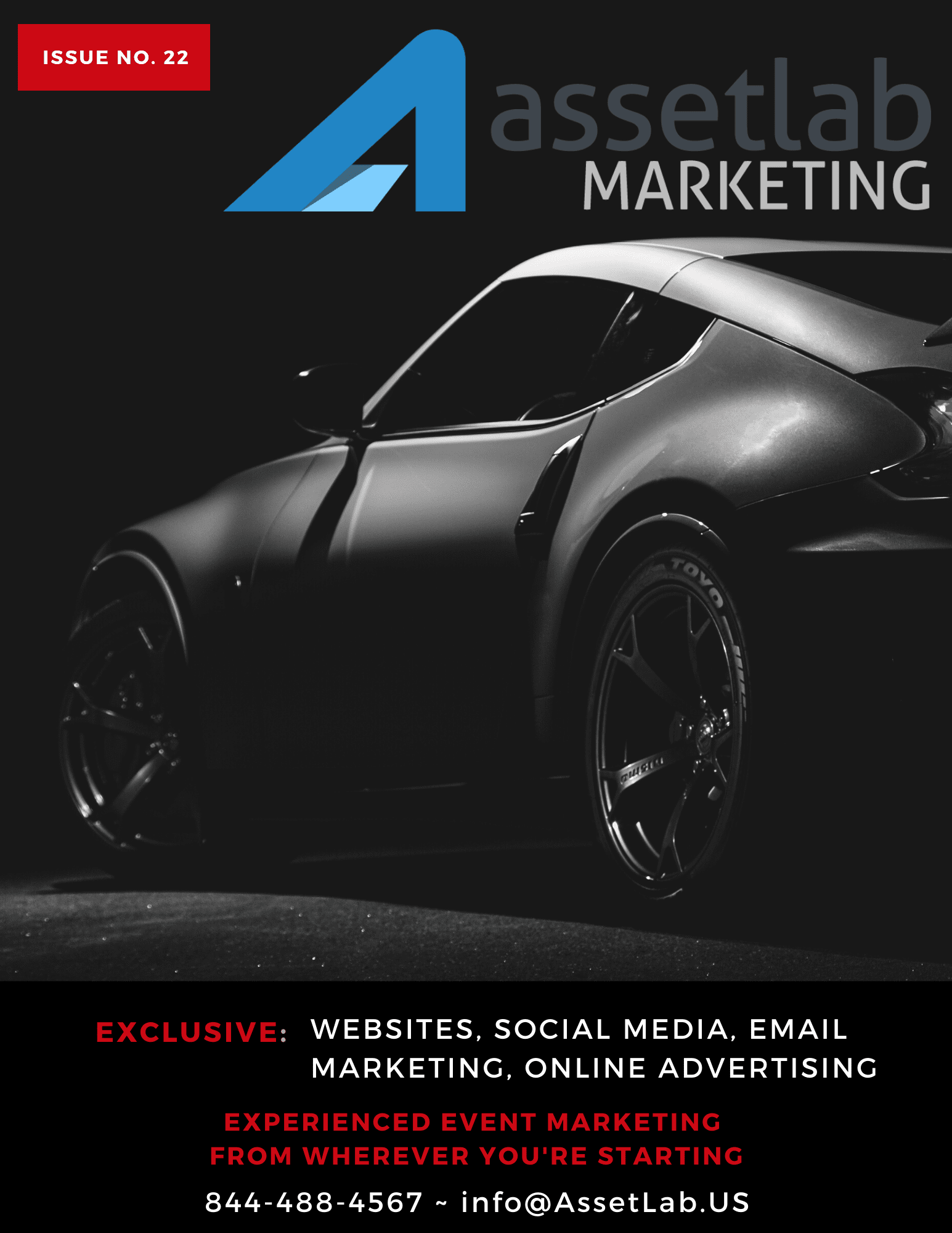 About The Author
Jeff Kelly started AssetLab Marketing to help businesses sell more by increasing the number of leads, calls, and sales coming from their website, social media, and online advertising.