Creating a well run car show that is fun to exhibit at and attend as a spectator is really straightforward. You may be a manufacturer, distributor, retailer, other business, non-profit, or club, regardless of where you're starting from, this post provides a guide to creating a great show.
Financials & Budget
The foundation of every car show is early, detailed financial planning and budgeting. A well put together budget will guide execution of the show, set marketing priorities, and establish the number of spectators, sponsors, fundraising dollars, and exhibitors needed to break even and make a profit.
Typical revenues include:
Vehicle exhibitor entrance fees
Spectator fees
Sponsorships
Vendor spaces
Product sales
Typical expenses include:
Venue, trash, & traffic control
Insurance & permits
Security, & crowd control
Flyers, signs, website, social media
Awards, plaques, shirts
Sponsor marketing
Entertainment
Volunteer recognition
Restrooms & Trash Collection
Not to be under-estimated! Make sure there are ample restrooms distributed around the show area and signage to the nearest restrooms. 
Trash receptacles need to be plentiful and may need to be collected mid-show to keep trash going into them instead of on the ground. Be sure there is sufficient trash collection capacity.
Awards & Trophies
Plan some unique trophies and awards for exhibitors and arrange for a small number of judges that are well respected in their assessment of cars. Too many awards are a problem. Judges that don't know about cars are also a problem.
Consider offering naming rights as part of a sponsorship or as a separate purchase opportunity.
Organizing Committee
Establish an organizing committee early in the planning cycle to lighten the load of everyone involved with planning and execution of the event. The primary responsibility of the group is to:
Assign a Show Director in charge of the show
Create a detailed plan for execution
Assign action items and delivery dates
Manage volunteers, sponsors, & exhibitors
Organize registration and marketing
Venue Selection
Hold the show at a location of significance. If you are a shopping center or mall, hold it in the parking lot and street out front of the property. If you are a business organizing the show as a marketing activity, hold it at your business to generate sales and clients. If you are a city or community, close down the central streets of town and involve as many groups and businesses as you can. If you are a non-profit, find a meaningful location that can facilitate everything you want to do at the show.
Traffic & People Control
The traffic & people plan needs to include:
Exhibitors, vendors, and sponsors traveling in and out of the show area
Spectators coming in and out of parking and the show area
Appropriate signage for all involved
Controlling access to any restricted areas
Typically the local fire and police departments will be part of the planning process to make sure there is sufficient access in the event of an emergency in the show area.
Entertainment
After seeing about 5 cars kids and adults that are not interested in cars will be bored at the show. Spend a lot of time and effort making the experience fun for this group of spectators so that the non-car lovers can enjoy the show too. Include kids activities, food, coffee, music, and games. 
A great way to bring in more activities is to encourage sponsors, vendors, and exhibitors to all bring an activity.
Insurance & Permits
These are two critical areas for executing any car show. Cars are valuable and people are even more valuable. Insurance needs to cover all aspects of the show and members of the organizing committee in the case of lawsuits. Permits from the local government must cover all aspects of the show and lay out specific show requirements such as security, traffic flow, insurance, and anything else the agency requires.
Once insurance and permits are in place for the show make sure to abide by them.
Marketing & Promotion
Sponsors, vendors, exhibitors, and spectators all need to be part of the marketing and promotional plan for the show. Marketing components include:
Online calendar submissions
Calls to potential sponsors
Calls to potential vendors
Promotional components include:
Flyers at car shows to exhibitors
In-person presentations to clubs, groups, and organizations
Partnerships with local clubs
Press relationships
Registration
Offering online registration well in advance of the show is very important for the following reason:
It builds awareness for the show
It provides revenue ahead of the show
Paper and day-of registrations are also critical components. Mail out registration forms to past participants and car clubs.
Once a registration comes in, send out a confirmation packet that includes a show map, traffic control related instructions, and information about the show.
Have some great experience or tips to add to this article? Let us know.
Car Show Website & Marketing Packages
Get your show website, online registration, flyer design, and show promotion underway with one of our car show website packages.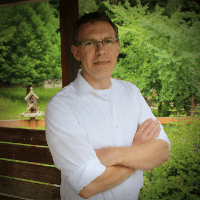 About The Author
Jeff Kelly started AssetLab Marketing to help businesses sell more by increasing the number of leads, calls, and sales coming from their website, social media, and online advertising.